A 5-year-old cat, Gobo Fraggle, received the help that he desperately needed when the veterinarian removed half of a pound of matted fur and gave him a new lease on life.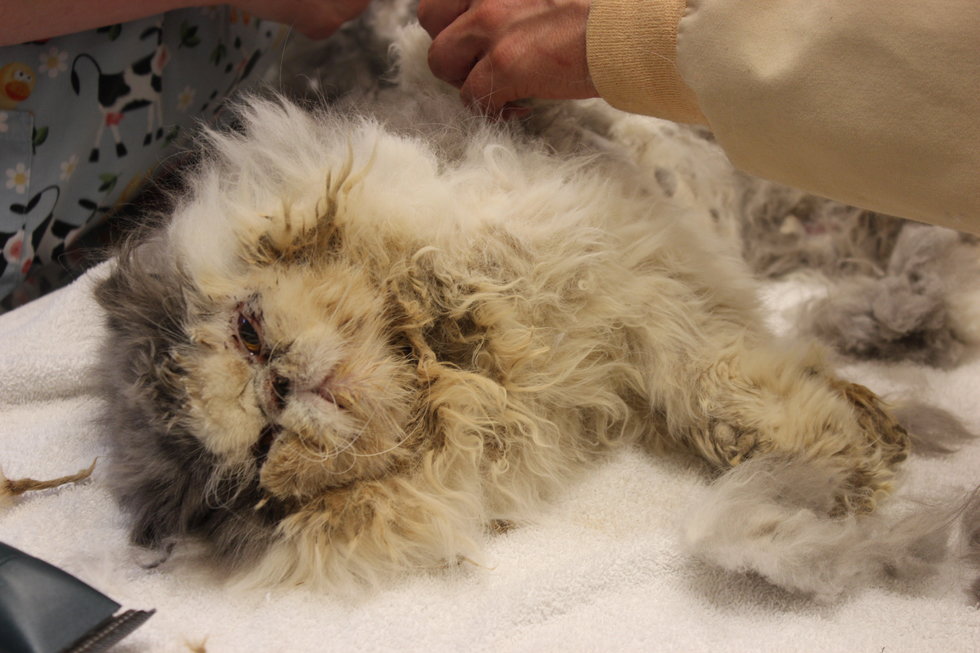 Gobo is one of the 24 cats and 16 dogs rescued from a home where they were kept in filthy, small cages. Purrfect Pals, a rescue group in Arlington, Washington, took in 15 of those cats from the shelter and immediately started them on their path to recovery.
"None were spayed or neutered before going to the shelter. The cats are scared to death, covered in sores, horribly matted and suffering from upper respiratory infections among other things," Purrfect Pals shared with Love Meow.
Gobo was very shy when he arrived. Staff at Purrfect Pals are determined to get him and his feline pals back on their paws and help them find confidence and love.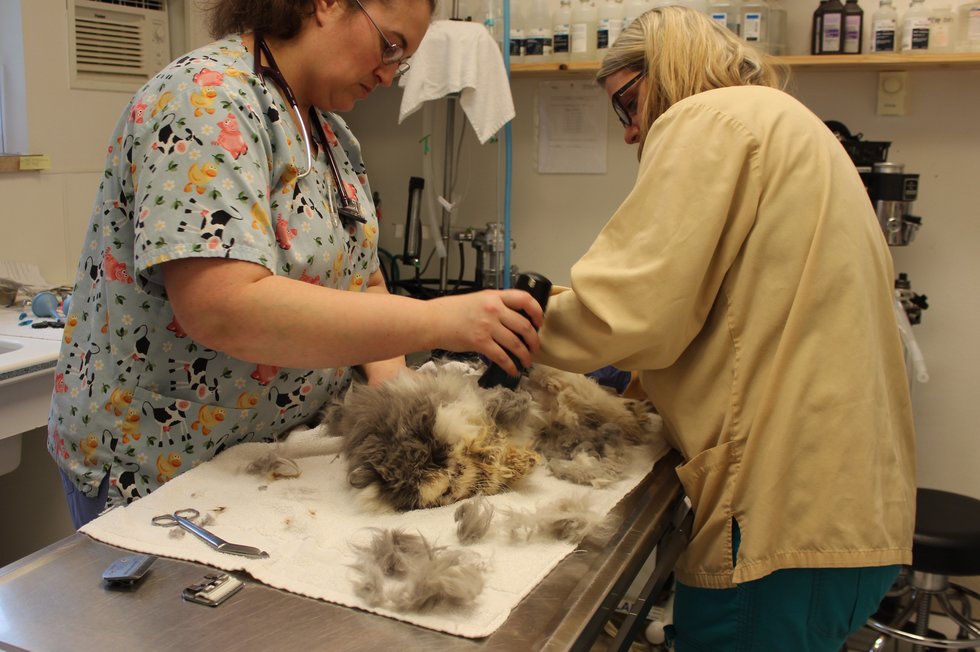 They were taken to the vet to receive medical treatment, and Gobo was given a much-needed makeover.
Dr. Leslie Kasper (Lead Shelter Veterinarian) and MJ Zelinka (Operations Manager and LVT) worked together to shave off all the knots and matted fur.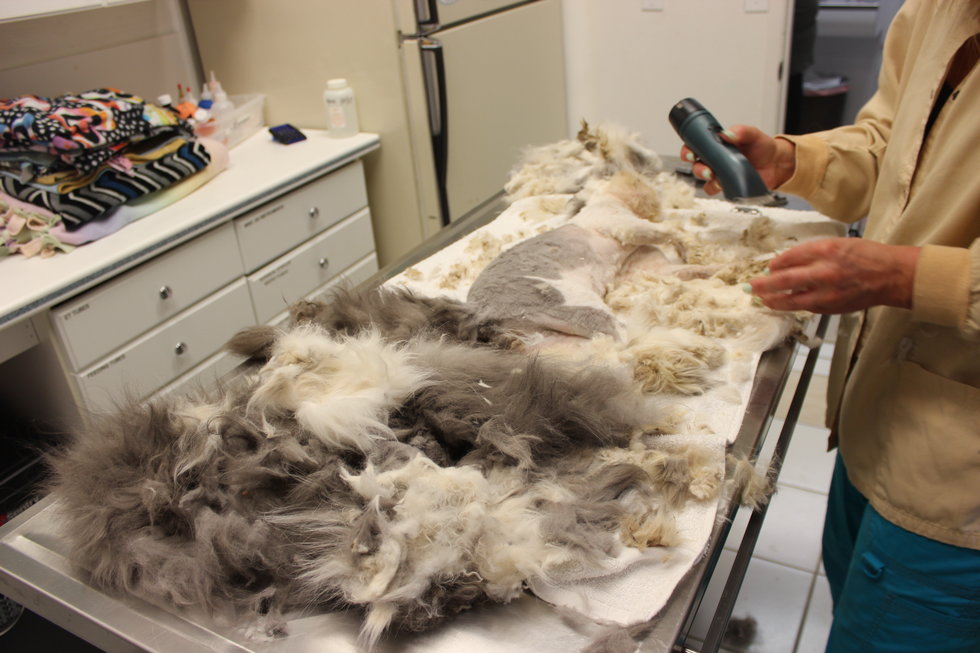 "He was matted everywhere, including between his toes, and his nails were so long that they had grown into his paw pads," Purrfect Pals shared with Love Meow.
Two hours later, Gobo was finally mat-free!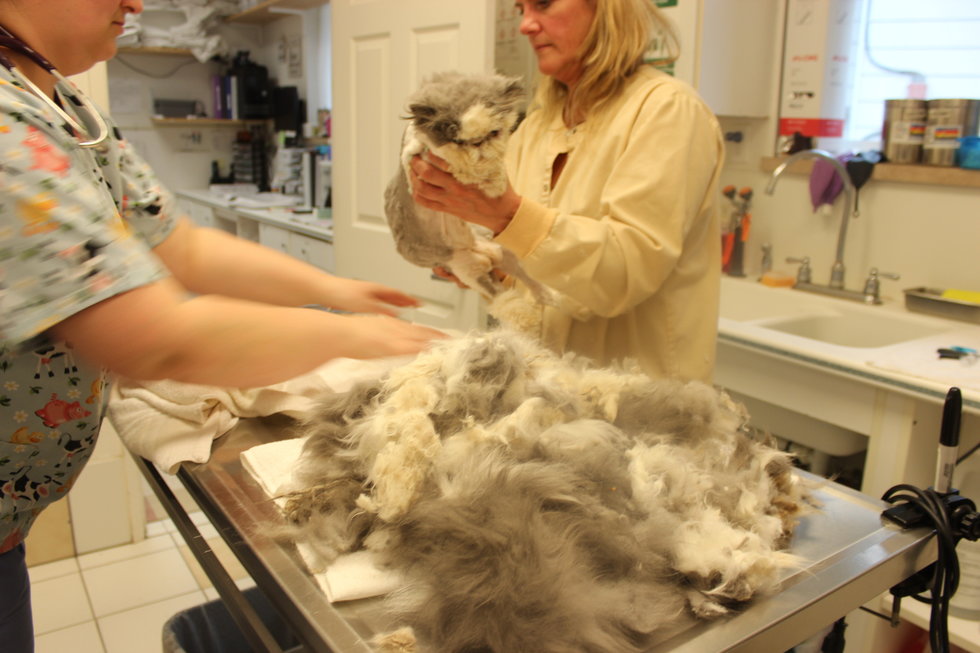 After the haircut, he was able to enjoy some pets and head scratches from the staff.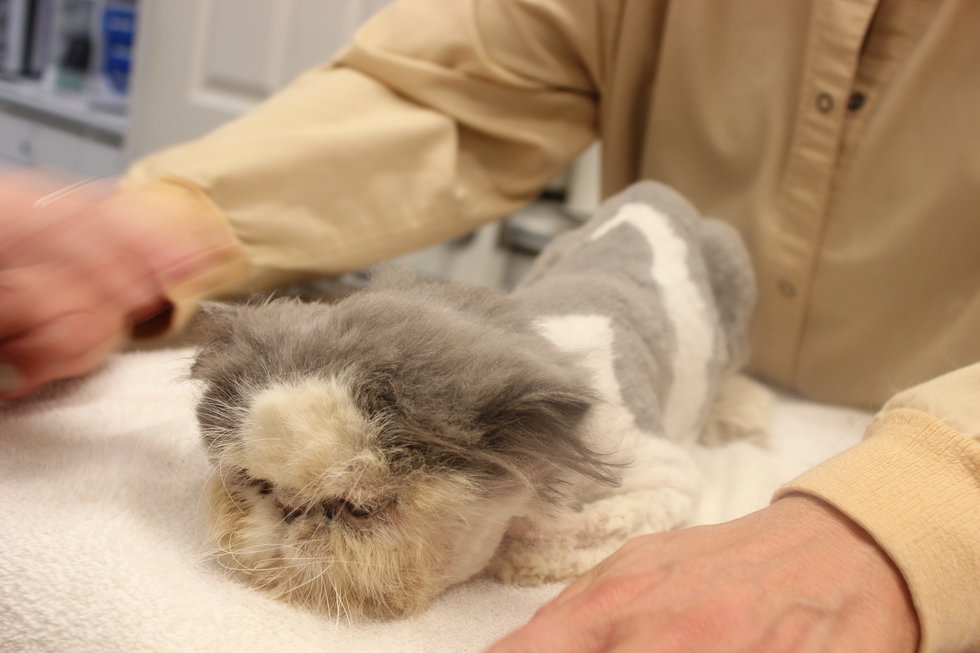 "Gobo is shy at first but can't resist having his ears rubbed. He isn't nearly as grumpy as he looks in photos now that he's sporting that fancy new haircut."
The sweet kitty is feeling much better after the visit to the vet, and now getting pampered and loved by staff and volunteers at the rescue.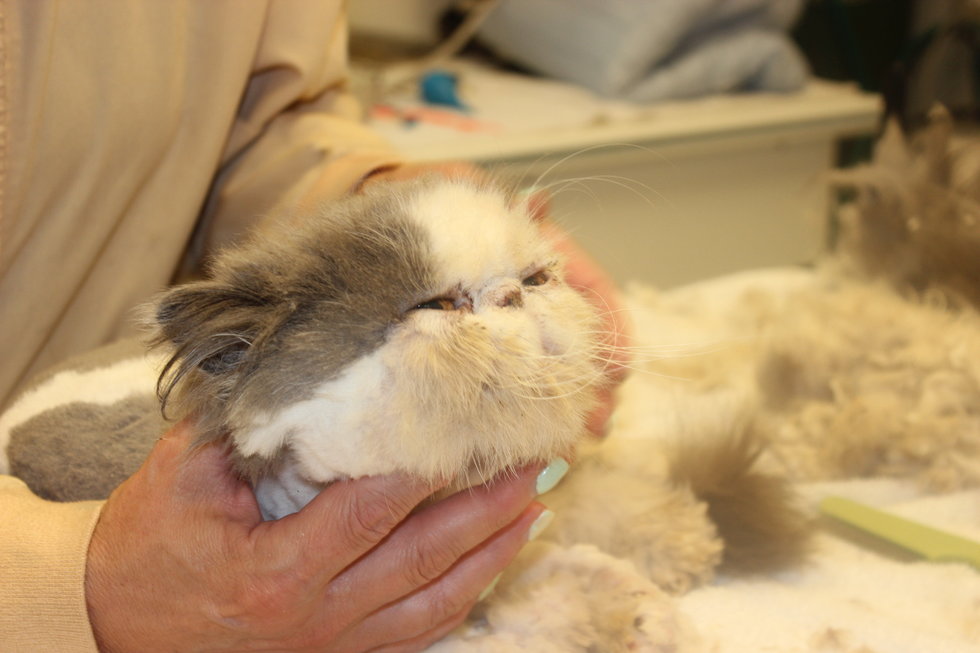 "This has to be one of the most amazing makeovers we've given at Purrfect Pals!"
Gobo when he came to the rescue…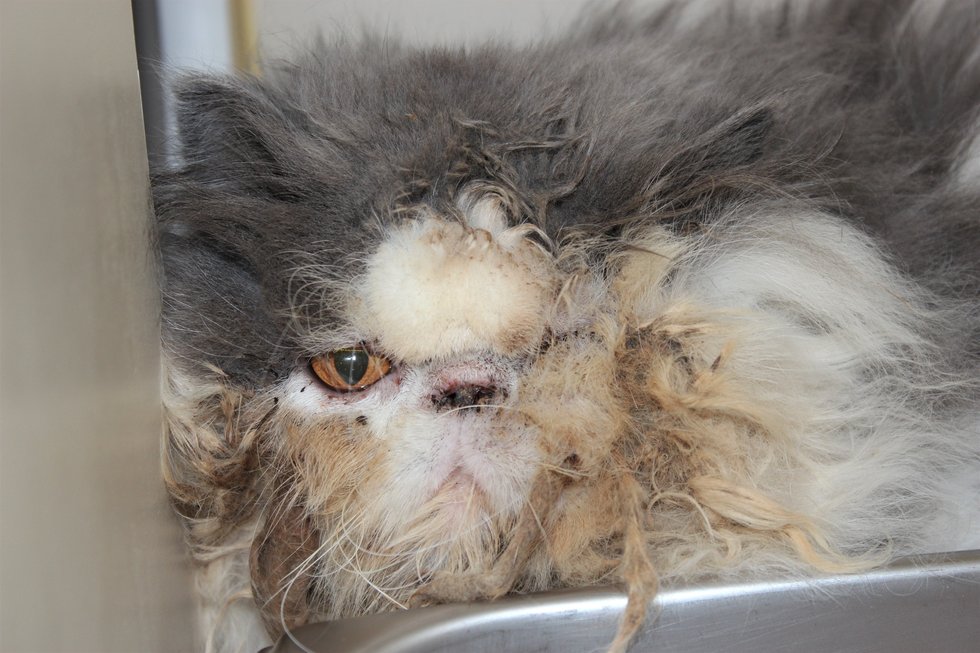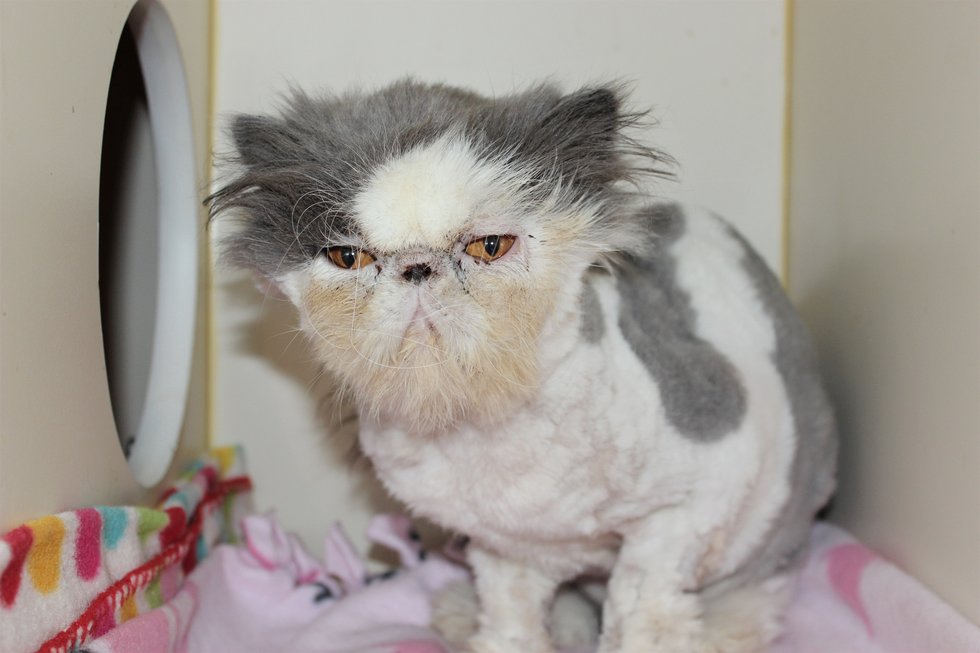 The cats have a long road to recovery ahead of them but everyone at Purrfect Pals is determined to provide them with the second chances that they all so deserve.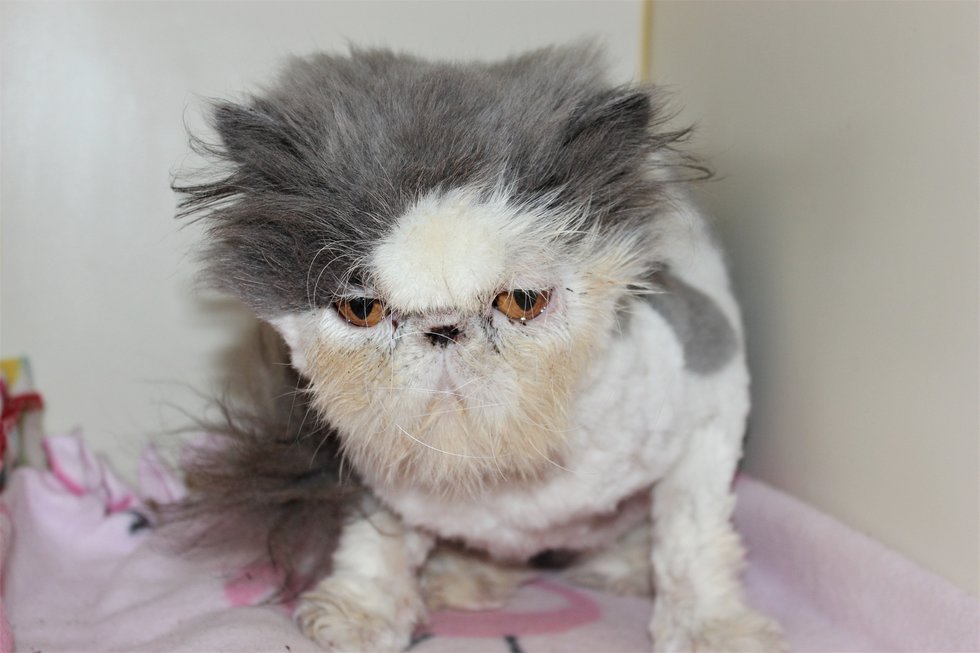 Share this story with your friends.